The texture of the wooden gift box is plain, thick and antique, and it is often used for the outer packaging of various high-end products, such as wooden wine boxes and health care products, food gift boxes, wooden jewelry boxes, etc. As wooden gift box packaging is fine workmanship, primitive simplicity and nice appearance,it can increase the ornamental and commercial properties of the product itself. The wooden gift boxes are widely used by merchants. In order to protect the internal products well and avoid collisions, the wooden gift boxes are often filled with flannelette, sponge or foam, and plastic materials. The lining is used to fix the goods. Due to the exquisite of workmanship and accessories of the wooden box, the price of wooden gift box packaging is much more expensive than other packaging boxes.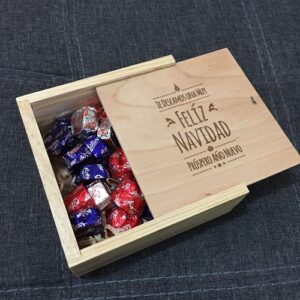 Now the price of solid wood on the market is very expensive. In order to save the cost of making wooden gift boxes, manufacturers have rarely used solid wood to make wooden gift boxes. Most of them use plywood and medium density fiberboard as substitutes. The wooden boxes made of MDF are no less than solid wood boxes quality, but also can save costs, it is very suitable for packaging goods.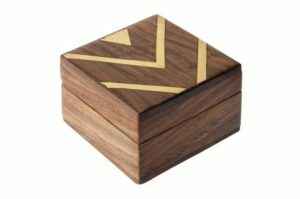 If it is a family or an individual wants to make a wooden gift box, how should it be made? First of all, we need to cut the purchased solid wood into boards with the same thickness by the certain size. Then paste and fix it with white latex. After one day, we will use a grinder to polish it at least twice. The board surface must be smooth, because the smooth box looks more beautiful and feels more textured. The last step is to apply a primer and paint the finishing coat on the surface of the box. During the painting process, apply a small amount of paint evenly several times. After more than ten days of drying, a simple wooden gift box making process is complete. Finally, you can draw some beautiful patterns on the wooden gift box. If you are good at drawing, you can do DIY drawing on the template. It will be a unique wooden gift box in the world.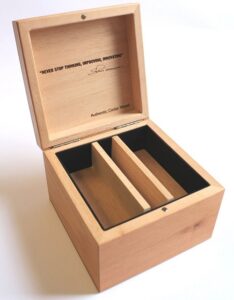 More professional tools are needed to make wooden gift boxes. Nowadays, the wooden boxes wholesale prices of China factories are much cheaper than western countries, the quality and craftsmanship are also very exquisite. It is recommended that if there are no special requirements, you can directly buy a batch of wooden gift boxes from China.